Mobile Home Movers in Wisconsin
Who moves mobile homes near you in Wisconsin? We do! We're the #1 Mobile Home Mover & Transportation Expert in WI. We're easy to work with, and stress-free.
Moving Your Mobile Home in Wisconsin
Selling Your Mobile Home & Need To Move It?
Moving a mobile home anywhere in Wisconsin can take a significant amount of time, money, and energy. If you are thinking about moving a mobile home, there are several expenses to consider. In fact, the stress of moving comes with its own cost! Furthermore, moving a manufactured home entails much more than simply calling a tow truck company and having it hooked up. Before attempting to relocate a manufactured home, you should be aware of the following:
What does it cost to move a mobile home in Wisconsin?
Most mobile home transportation companies in WI charge $2,000-$10,000.
Manufactured homes are convenient and affordable, and most people believe that they are also easy to relocate. Unfortunately, due to differing legal issues from state to state, as well as hefty transportation, insurance, and maintenance costs, this isn't always the case. With outdated lists and phone numbers, finding the right manufactured home mover is even more difficult.
If you're intending to relocate, it's important that you approach the decision to relocate your manufactured home with caution and all of the information necessary in order to obtain the best deal and the most value for your money. The cost-effectiveness of moving a manufactured home should be the first and most important consideration. While the term "mobile home" may make moving your home appear simple, it is not.
Hassle free, stress free, no obligation cash offer on mobile homes that need to be moved:
Hassle free, stress free, no obligation cash offer on mobile homes that need to be moved:
Preparing Your Mobile Home For The Move:
Here are some quick tips for preparing your mobile home for transportation.
The mobile home transportation company you hire should be able to do these tasks for you at an additional cost as well: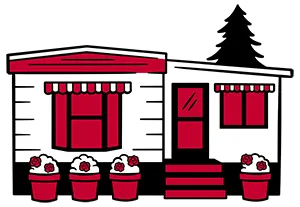 Get Your Stress free, No-Obligation Quote to Move Your Mobile Home in Wisconsin.
Factors to Consider: Moving Mobile Homes
Movers normally have a minimum charge, regardless of how local the move is, because it is an inherently difficult process. You can expect to pay at least $3,000 for a move, regardless of where you are taking the house.
In general, a move of less than 100 miles might cost anything from $4,000 to $16,000 in transportation costs. This value varies depending on the mover. However, once you've traveled a particular distance, you'll normally have to pay per mile. This charge is normally between $12 and $15, however it varies depending on the home.
It stands to reason that the larger and heavier a home is, the more difficult it is to move it, which has a direct impact on the cost of transporting a manufactured home. Because of the breadth of a manufactured home, it's especially challenging to maneuver roadways designed for much smaller automobiles. A single-wide trailer has a width of less than 18 feet, but a double-wide trailer has a width of more than 20 feet and is towed in two pieces.
If you move a double-wide, you will be charged per part. A double-wide will cost roughly twice as much to relocate. A single-wide should cost between $3,000 and $6,000 to relocate, while a short double-wide should cost between $7,000 and $15,000. The same goes for the per mile rate.
Some relocation may require the use of escort automobiles to accompany you all the way to your new house. This could be established by the local government giving the license, necessary by the size of the house, or just how the particular mover operates. Expect to spend an additional $2-$5 each mile for an escort car.
Normally, this isn't a major consideration. However, as manufactured homes become bigger and heavier, more and more movers are taking it into consideration. This could be in the form of an additional flat rate fee or a per mile fee.
Additional Transportation Costs
Transportation Preparation:
It isn't as simple as securing a trailer to a truck and starting to pull. Some movers offer a preparation service, and you may be required to do so if your manufactured house has a problem. This service can cost between $1,500 and $2,500 and includes the following:
In addition, the mobile home will need to be fitted up in its new location. Because it is very hard for the average homeowner to perform this on their own, most moving companies provide it as an add-on service. The average cost is roughly $3,500, although it can range from $3,000 to $7,000. It could consist of the following:
Don't panic if all the charges have already made your head spin. Permits from local governments in the states where you're moving frequently pale in comparison to the real transportation charges (about $20-$50). The majority of movers include it in their estimated pricing. It's best to double-check, though, because not possessing a permit might land you in legal problems and nullify your homeowner's insurance.
Get Your No-Obligation Fair Quote To Move Your Mobile Home Today!
Ready to move your mobile home? We've got you covered. Send us your information and we'll give you a quick quote on the cost to move your mobile home today!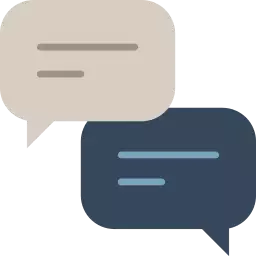 Provide us a few simple details on your mobile home.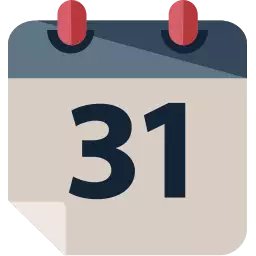 Get a fair price to move your your mobile home anywhere in Wisconsin.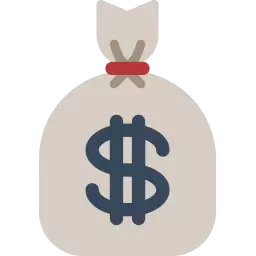 Set a date that works for you. We make moving simple, and easy.
Mobile Home Transportation Questions: